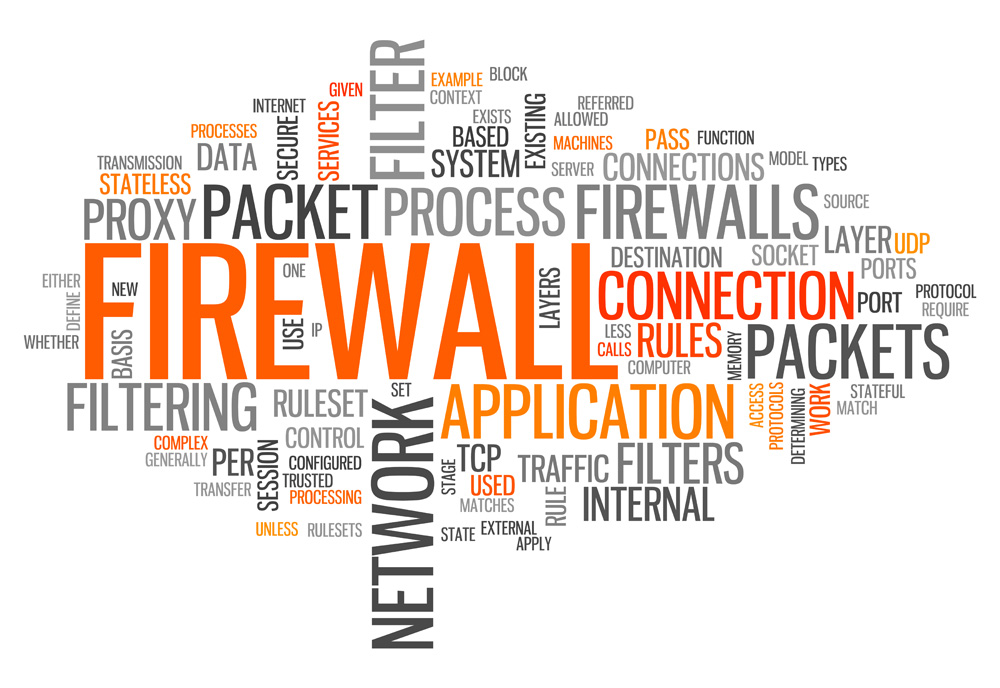 With cyber security threats from hackers, viruses, and malware compromising computer systems worldwide, every small business needs a hardware firewall. Firewalls provide enhanced IT security to protect your technology from attack, blocking unauthorized access while still allowing legitimate users access to the systems and data necessary to perform their jobs. They are an essential part of any properly designed IT protection plan.
Six Questions about Your Firewall
Is my firewall really protecting me?
Can you answer this with confidence? Anderson Technologies performs an infrastructure analysis at the start of every new client engagement, and we're surprised by the number of businesses vulnerable to cyber security risks. This is often due to the lack of a firewall or insufficient configuration of an existing firewall, which results in inadequate protection of systems and data.
Does it handle the latest security threats?
Because new cyber security threats are developed and launched every day, your firewall's firmware needs to be continuously updated. It should be tested regularly to ensure that security flaws are patched by the manufacturer, and it can handle the latest threats.
Is my firewall monitored?
Ongoing monitoring of a security appliance like a firewall is vital to understanding what kind of threats your business is exposed to and how often intrusion attempts are made. Knowing if and when your system is under attack allows you to marshal the proper response. Monitoring provides this valuable insight. Firewalls are not a "set it and forget it" device.
Is it configured to allow my employees to do their work efficiently while still protecting my vital information and systems?
Firewalls are only secure if they are properly configured. Many firewalls are installed with minimal configuration and too often are set to the manufacturer's defaults. This can lead to cyber security vulnerabilities, unnecessary exposure, and business risk. Firewalls must be configured for the particular business environment they are being installed within to provide maximum security with optimal functionality.
Is my firewall performing well?
Blocking malicious attacks requires a firewall to perform many system-intensive background tasks. It needs enough processing power to not only handle the internet provider's speeds but also efficiently run necessary protection processes while maintaining optimal performance. If your firewall is older, it could actually be causing a "bottleneck" on your network and slowing down your business's productivity.
Is my firewall equipment doing the job?
Not all hardware firewalls are created equally! Some manufacturers garner industry recognitions and awards for their security technology and constant innovations while others do the bare minimum. The latter companies lack enterprise-level support and fail to update their hardware to protect against the latest evolving threats. Make sure you have the right equipment to protect your business.
If you can answer these six questions positively, your firewall is likely performing well and protecting your systems and data from attack. If not, we'd love to help. If you suspect your business is vulnerable to attack and would like assistance analyzing options and developing a secure firewall solution, schedule a consultation by contacting us or calling 314.394.3001.
https://andersontech.com/wp-content/uploads/2016/07/Firewalls-1.jpg
688
1000
Anderson Technologies
https://andersontech.com/wp-content/uploads/2015/07/ATI-Logo-Black-300x138.png
Anderson Technologies
2016-05-30 18:31:15
2018-06-12 12:33:10
Hardware Firewalls Strengthen Cyber Security Protection