Managed IT Services in Winter Haven, FL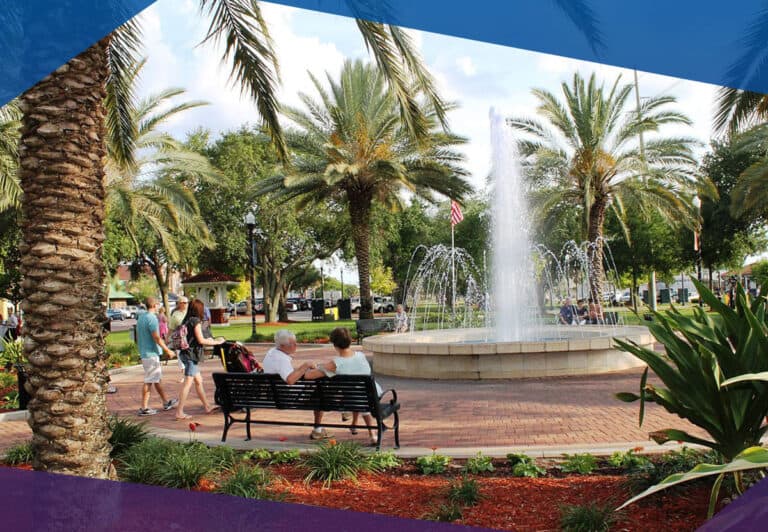 Expect More from Your IT Partner
Nervous about cybersecurity and the loss of your company's files? Turn on the news and you'll hear the same refrain: cyberattacks are on the rise. But what does that have to do with your small business in Winter Haven, Florida? What the news doesn't report are the countless stories of ransomware, phishing, BEC, and data loss that don't hit million-dollar businesses.
If you don't want to be burdened by poor IT support or stuck managing a limited internal IT team, it's essential to choose a partner who is trustworthy and responsive. Consider the team of experts at Anderson Technologies. You get an entire team with a variety of experience and knowledge for less than hiring internally.
Besides handling day-to-day cybersecurity measures and helpdesk questions we assist with IT planning and advocate for you with your internet provider and software vendors. We serve as your complete outsourced IT department and sit on the same side of the table with you.
"One of our concerns in the beginning was not having someone that was local. We all know that technology can be done remotely, but when you talk about setting up hardware, there's an argument to be made that using a local firm can be an advantage. But Anderson Technologies has been great. We had a couple situations where it required Anderson Technologies sending experts to our office to set things up, and they really did a great job. "

– M.M., Executive Director, Non-Profit, Pennsylvania
Disaster Recovery Made Easy
There's no one way to escape natural disaster in Winter Haven, Florida, but there are myriad ways to prepare for a quick and complete recovery after one happens. Just as physical locations can be shored up against hurricanes or flooding, your technology and data can be protected, duplicated, and encrypted.
By partnering with a trusted managed IT services provider, you can rest easy knowing that your information and data are secure and in immaculate condition, no matter what digital storms come your way. With your systems set up to withstand the worst, it won't matter what hits you.
Experts in Your Industry
Regardless of your industry, the experts at Anderson Technologies have the experience and knowledge to make sure your business can handle whatever threats you face. You want an IT partner that treats your business like their own and who knows the specific needs and values of your field. With a combined 250 years of experience across dozens of industry verticals, Anderson Technologies can help you succeed, no matter where your skills lie.