GET ALL OUR FREE IT RESOURCES WHEN YOU SIGN UP FOR OUR NEWSLETTER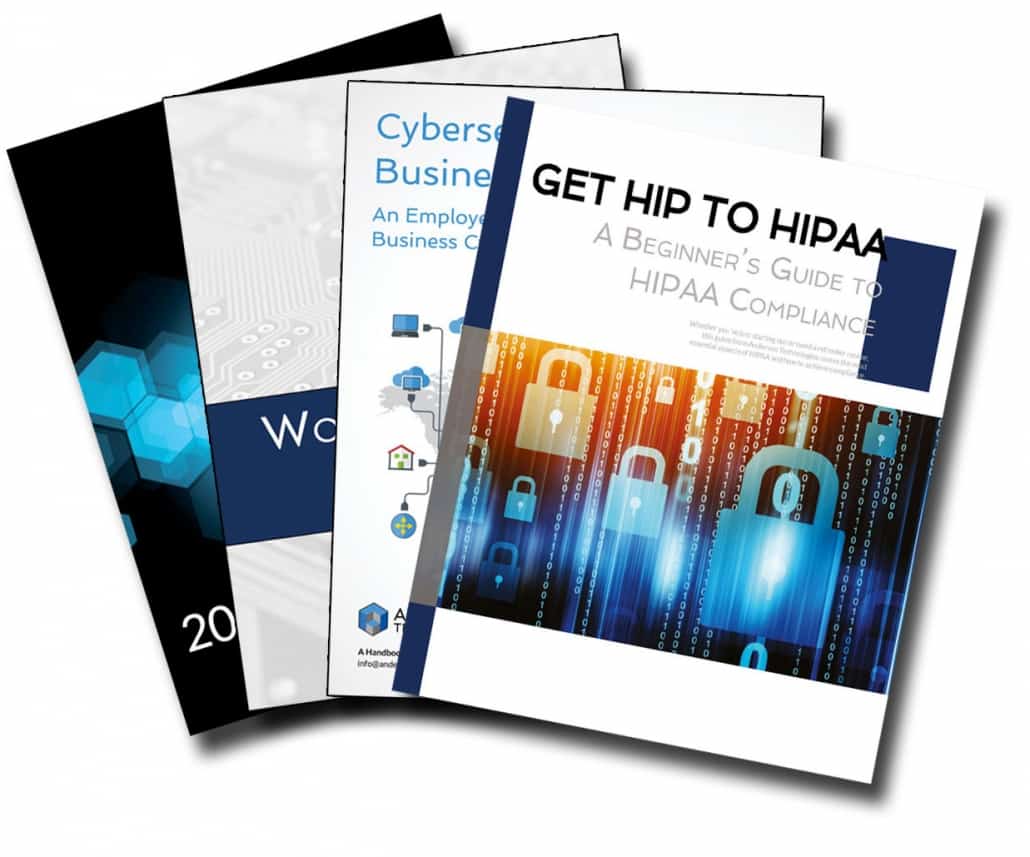 For your convenience, sign up once and receive all our available resources to help you build and maintain a strong IT infrastructure.
Included are:
A Guide to Preventing Business Cybercrime
One of the most overlooked steps to small business cybersecurity is employee education. Cybersecurity training for every employee, even administration and management, proves itself to be invaluable in the event of a potential threat.
Cybersecurity Essentials Checklist for 2021
Do you know the basic security measures you should take to protect your business in 2021? With the evolving threats and methods deployed in cyber crime, basic security standards have also progressed to keep your network safe.
Get Hip to HIPAA: A Beginner's Guide to HIPAA Compliance
In 1996, the effects of HIPAA drastically changed the way Protected Health Information (PHI) is handled and secured. Anderson Technologies is here to offer the support and assistance you need to become HIPAA compliant.
COVID-19 has changed the way businesses prioritize employees working from home. But in the rush to set up a remote workforce, important security measures may have fallen to the wayside. Whether you've already set up your work-from-home employees or just starting, it's never too late to strengthen you cyber defenses.
For more than six months, the world has been upended by the COVID-19 pandemic, but some businesses are slowly returning employees to the office. Just as important as the physical safeguards you put in place are the policies and preparations for the future. Now is the time to think about how your business will handle a crisis in the future.