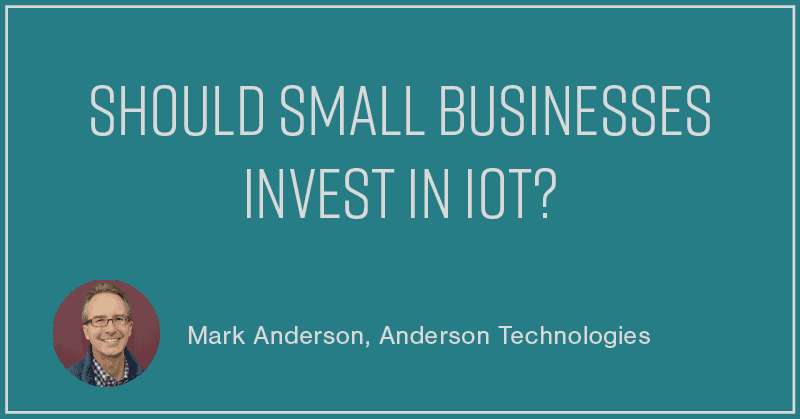 In partnership with Clutch, a leading technology research and consumer review company,  we recently published a guest article about IoT for small businesses.
Read our full guest contribution on Clutch's website:
https://clutch.co/developers/internet-of-things/resources/should-small-businesses-invest-in-IoT
Are you in need of expert IT consulting?  Anderson Technologies is a St. Louis IT consulting firm that specializes in system administration for small businesses.  Let us help you today!  Give us a call at 314.394.3001 or email us at info@andersontech.com.
What are Quotables?  This is a category in our posts to highlight any publications that benefit from our expert IT consulting advice and quote us in articles for their readers.